ITALY
Oltre Le Parole Onlus is a non-profit organization born from the experience of various cultural associations, theatrical productions, professionals in the psycho-pedagogical and socio-sanitary field and individual artists associated in a single cultural education body which pays particular attention to vulnerable groups and social issues.
The training of the operators is mainly of an artistic-theatrical type, even if with different skills in the pedagogical-sociological-psychological field. The association, founded in 2003, carries out a variety of social projects (theater workshops for disadvantaged people, didactic-informative shows …) and cultural projects (theater performances and workshops).
Its president, Pascal La Delfa, is an actor, director and expert in the field of social theatre, as well as a playwright and trainer.
Website http://www.teatrocivile.it/
Facebook https://www.facebook.com/operatoriteatrosociale
Instagram https://www.instagram.com/oltreleparoleonlus/
---
SLOVENIA
Association ProSoc is a voluntary, non-profit, humanitarian association whose members are experts working in the field of social welfare and culture. Its main goal is to improve the quality of life of socially vulnerable groups.
ProSoc is specialized in human rights and social entrepreneurship promotion and its main areas of work include social cultural work (theater group "Carnium Legendarium" composed by vulnerable groups such as the homeless and people with mental or intellectual disabilities), housing for disadvantaged groups, training activities for professionals in the field of education, social welfare and social entrepreneurship.
Website www.drustvo-prosoc.weebly.com
Facebook https://www.facebook.com/DrustvoProSoc/
---
POLAND
The Bielsko Artistic Association Grodzki Theatre was founded in 1999 in the town of Bielsko-Biala as a grassroots initiative of local artists, pedagogues, culture promoters and entrepreneurs. All the Association's activities are based on art, mainly theatre, as an effective tool for social inclusion of physically and mentally disabled persons, families at risk, young offenders, victims of alcohol and drug addiction, the unemployed, and all those alienated from the mainstream social and cultural life. The Association runs a wide support programme providing assistance and personal motivation to these groups, which is focused on a creative and artistic approach. Each year, approximately 500 people in need receive support from Teatr Grodzki, Grodzki Theatre was granted the status of public benefit organization in 2003. It operates at both regional and national level, and has also gained an international outreach. Since 2001, it has implemented different projects financed by the European Union and has been cooperating with like-minded organizations from all over Europe, as well as Asia and Israel. Its activities are funded by the National Disabled Persons Rehabilitation Fund, Polish Ministry of Culture and National Heritage and local or regional authorities on a regular basis.
Website http://www.teatrgrodzki.pl/en
Facebook https://www.facebook.com/Bielskie-Stowarzyszenie-Artystyczne-Teatr-Grodzki-166325250094492/

---
SPAIN
Magenta Consultancy is an European and educational projects' consultancy set in 2003 and specialised in the promotion of gender equality and social inclusion of vulnerable groups at regional, national and European level.
Its target group is represented by all generations, including youth, adult and young learners and professionals in the field of education.
Its programmes are mainly focused on the areas of gender equality and violence prevention, social integration, psychological and physical wellbeing, literacy, access to labour market, entrepreneurship promotion, and active ageing.
Website https://magentaconsultoria.com/english/
Facebook https://www.facebook.com/magentaconsultoriaprojects/
Instagram https://www.instagram.com/magentaconsultoria/
Twitter https://twitter.com/MagentaCons
---
PORTUGAL
PELE is an artistic structure based and created in Porto.
Since its creation in 2007, it has been focused on the affirmation of art as a privileged space for dialogue and collective creation, while seeking a balance between ethics and aesthetics.
Moreover, over the past years, PELE has been developing a continuous research on the interaction between artistic creation and civic/political participation.
Website www.apele.org
Facebook facebook.com/apele.espaco
Instagram intagram.com/pele.espaco
---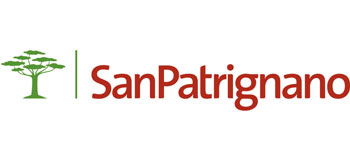 ITALY
Comunità San Patrignano was founded in 1978 in San Patrignano, a hamlet nearby Rimini. The community project was born from the vision of a man, Vincenzo Muccioli, who inspired by the values of dignity, respect and assistance wanted to help drug users overcome addiction. The drug rehabilitation programme is residential, long term (3/4 years) gender-mix and drug-free. It aims at reaching full-recovery and social reintegration of the residents. Since its foundation, San Patrignano has welcomed more than 26.000 individuals suffering from drug addiction without any discrimination for religious, ideological or social reasons. Nowadays, the residents are approximately 1200 people. Among them there are minors, pregnant women and mothers with kids. San Patrignano also welcomes offenders in alternative setting from prison. The number of people entering in the community is stable almost every year and amounts to approximately 400 people. Comunità San Patrignano is a unique model of recovery, rehabilitation and social reintegration for people with drug addiction problems. Throughout the years, it has provided its residents with residential, medical and legal assistance, the possibility of continuing abandoned studies, attending job trainings and being offered a real option for social reintegration.
Website https://www.sanpatrignano.org/
Facebook https://www.facebook.com/comunitasanpatrignano/
Instagram https://www.instagram.com/sanpatrignano/
Twitter https://twitter.com/San_Patrignano
---
IRELAND
The Smashing Times International Centre for the Arts and Equality, incorporating Smashing Times Theatre and Film Company and Smashing Times Youth Arts Ensemble, is dedicated to the promotion, study and practice of the arts and equality. The centre operates as a world class arts space and digital hub for artists, activists, communities and the general public across Ireland and internationally, providing a resource service and a training and networking agency in relation to using high quality creative processes and collaborative arts practice to promote human rights and equality for all.
The centre produces an annual and multi-annual inter-disciplinary arts programme with a focus on economic development, tourism, community infrastructure and education. All artistic mediums are supported with a focus on the performing and collaborative arts including theatre, film, visual arts, dance and music. Smashing Times' vast experience conducting arts-based projects both nationally and internationally and its global reputation for excellence in relation to using professional and socially engaged arts practice to promote equality is drawn upon in the creation of this innovative space.
Website www.smashingtimes.ie
Facebook https://www.facebook.com/smashingtimestheatreandfilmcompany
Instagram https://www.instagram.com/smashingtimes/
Twitter https://twitter.com/smashing_times
---
Associated Partners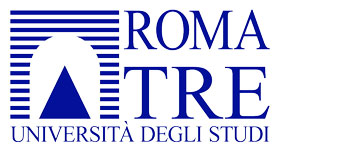 Università Roma Tre
The University of Roma Tre, through the Department of Educational Sciences, will cooperate with the RESTORE partnership as Associate Partner by sharing training methodologies and providing specific expertise in didactic and research for the production of the project outputs. In addition, the University will host in its spaces sessions of the Italian Peer Learning Workshop (C2), and one of the round tables (O3/A4) envisaged for the production of the third Intellectual Output (O3). In addition, the University will contribute to the engagement of key stakeholders in order to diffuse the project results and cooperate with the project partners in order to enhance local training action and develop new forms of European co-operation. Finally, the University will promote the transferability of the results of the project being actively involved in the dissemination activities.
In particular, Prof. Gilberto Scaramuzzo, Director of the Master in Pedagogy of Expression, Head of the MimesisLab – Laboratory for Pedagogy of Expression and also an active member of the association Oltre le Parole will take part at several project activities and will be one of the trainers during the Joint Staff Training Event (C2). The MimesisLab – Laboratory for Pedagogy of Expression, is a structure of the Department of Education. It was born in 2008 from a synergy of artists, philosophy of education and experimental pedagogy scholars, psychologists, anthropologists, teachers and educators. It is a place of research and experimentation devoted to investigating the phenomenology of human expression. It intends to defend, in the current political and cultural debate, the preservation of the dynamics that contribute to the humanization of the human being.

Associazione San Patrignano Scuola e Formazione
"Associazione San Patrignano Scuola e Formazione" was established in 2004 to guarantee educational and vocational training services to those who are recovering from drug-addiction at San Patrignano therapeutic community. The principle mission of the association is to plan and to realize vocational training and professional orientation courses addressed to the users of the community, in order to facilitate their reintegration in the job market at the end of the rehabilitation. The Association is registered and authorized by Emilia-Romagna Region to manage training activities funded by ESF (European Social Fund) in the areas "Higher education", "lifelong training" and "training for special users". It is also authorized at national level to provide services for job reintegration of disadvantaged people. Moreover, it is recognized by the Ministry of Education for teacher's education (in "discomfort area"). The association can count on expert staff, and it daily cooperates with the community and San Patrignano Agricultural Cooperative to create laboratories, stage and opportunities for former drug-addicted to learn a job and reintegrate into society.

DireFareCambiare
"Chiave di Svolta" is an organization founded by a group of women professionals in the cultural and social sector with the aim of promoting sustainability and accessibility in Italy in the artistic and cultural field.
"Dire Fare Cambiare" is the main project of the Association started through the publication of the "Manifesto per la Cultura Bene Comune e Sostenibile" already signed by many artists, associations, festivals, organizations and institutions.
Website direfarecambiare.org
Facebook https://www.facebook.com/direfarecambiare2030